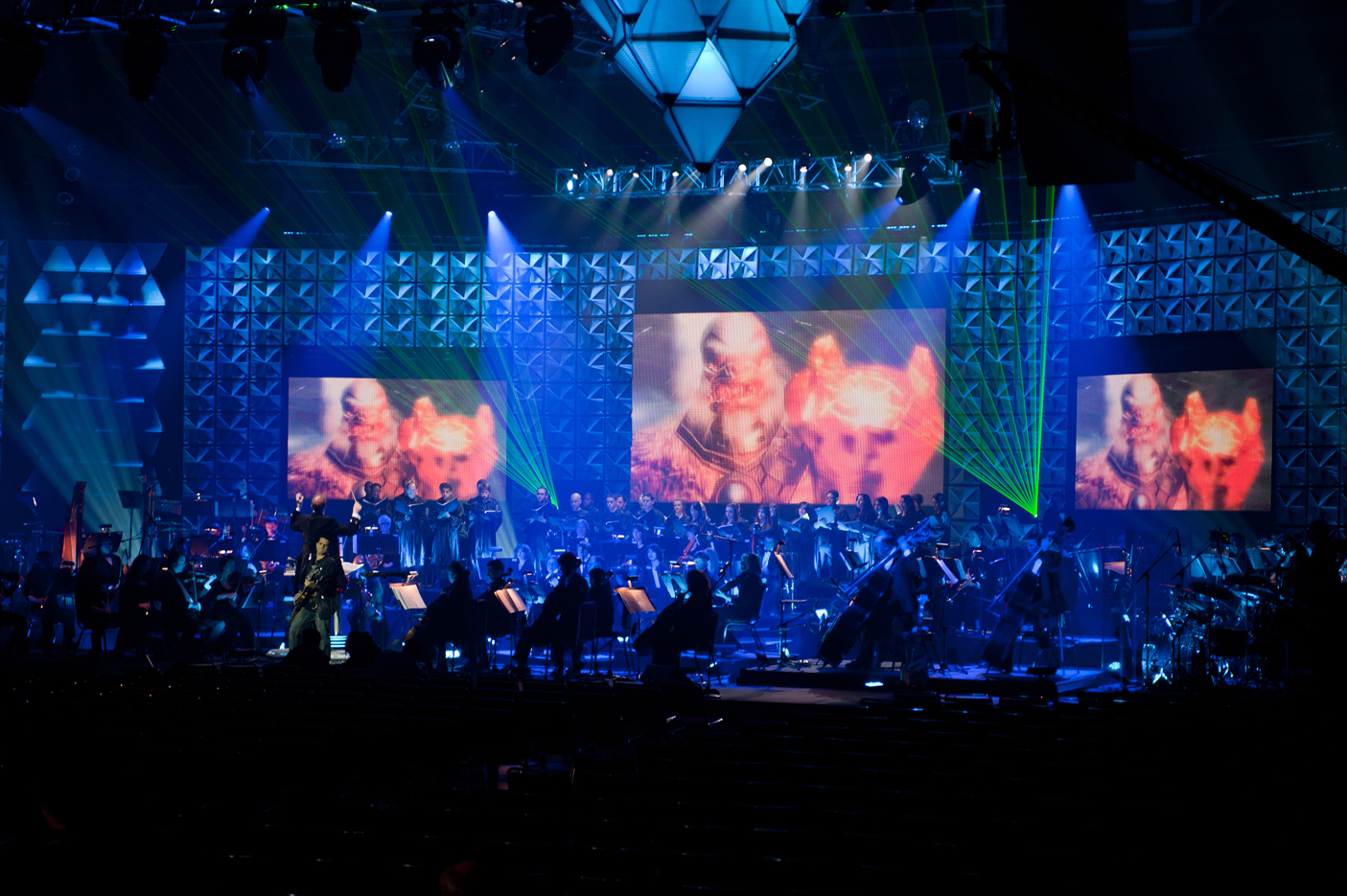 THURSDAY'S FEATURED EVENT!
Family Concert: Video Games Live!
With the Lancaster Festival Orchestra & Producer Tommy Tallarico
Fairfield Christian Church and Academy Auditorium
7:00pm • Tickets: $15 reserved, $10, $5 for children 13 and under
Rising Park Day, Family Events
Rising Park
9:30 am – 2:30 pm • FREE EVENT
10 am – Noon
Hocking Valley Youth Sport Center: Gymnast Demo and Fun Tumbling Circuit for Kids

Ohio Bird Sanctuary: Live Birds
10:30 am
Noon
12:00 – 2:30 pm
Lancaster High School Lady Gales Soccer

Ohio Glass Museum: "Marble Mania"

Fox Family Y: Various Demos
1:30 pm
ALL DAY:
Scavenger Hunt – with prizes!

Amazing Giant Stilt Walkers

Juggler, Bubble Station, Hula Hoops

Alley Park Nature Center: Crafts, Games, Live Animals

Balloosions: "Joe the Balloonatic"

Obstacle Course

AHA! Children's Museum

Community Action/Recycling

Lancaster Disc Golf Alliance

Tommy Springer, Wildlife Specialist for Fairfield County Soil and Water District

Lancaster Fire Department – Ladder Truck

Lancaster Police Department – D.A.R.E. Car

Fairfield County Sheriff Office – MRAP, SWAT

Fairfield County Park District

Introduction to Rugby

Games and Awesome Playground
Major Arts for Minors: Drama Workshop
with the Lancaster Playhouse
Wilson Building Ballroom
10:00-11:00am • FREE EVENT (Registration Required)
Major Arts for Minors is a daily program for 9-12 year olds to learn about the arts (to attend, call 740-687-4808).
Honey & Blue
Zane Square
12:00pm • FREE EVENT
The band, a self-described mix of pop, blues and soul, is fronted by singer/songwriters Adam Darling and Stephanie Amber. The duo recently released their second full length All The Feels, an album that showed listeners they refuse to be defined by any one genre.
They have been featured on ABC 6 Good Morning Columbus, Broad and High (PBS), and are fresh off their first east coast tour. The band is thrilled to be back home and working on album number 3. Featuring Dwight Bailey on bass and James Gaiters on drums. In the meantime they are releasing a few singles to keep listeners satisfied and excited for the future!
Matinee at the Mall: The Harmonics
River Valley Mall
1:30pm • FREE EVENT
Festival String Quartet
Keller Market
4:00pm • FREE EVENT
Happy Hour:
Hocking River String Band
Ale House 1890
5:30-7:30pm • FREE EVENT
With the Lancaster Festival Orchestra
Fairfield Christian Church
and Academy Auditorium
7:00pm • Tickets: $15 General Admission Adult, Student $10, $5 Child